VLLO – Video Editor & Maker
6.2.2
Apk (

Premium

) Android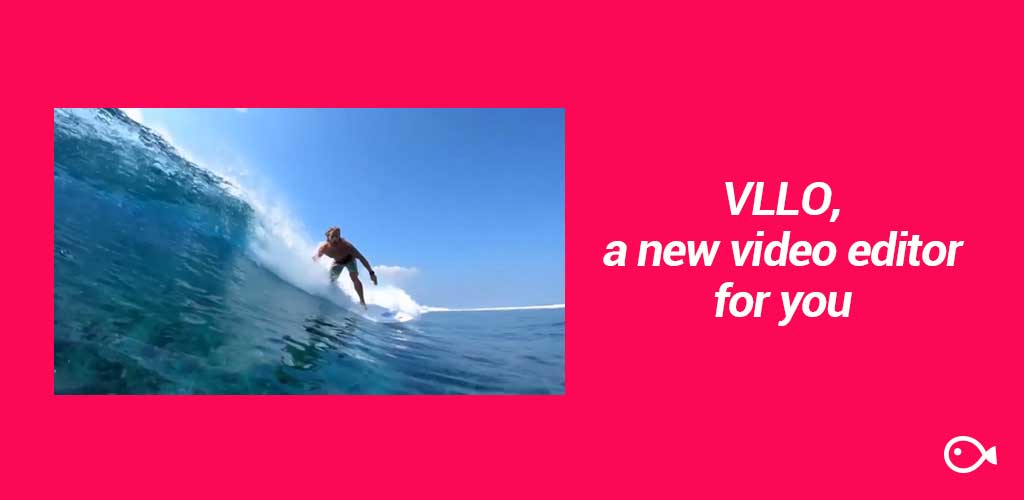 Video editing made easy with VLLO! If you want to make a daily vlog, this app is just perfect as it's quick and simple leaving no watermarks without payment.
VLLO is a super easy video editor for you. Beginners and casual users will enjoy editing video with its intuitive but precise control abled split, text, BGM and transition. For the pro editors, premium paid features are also ready with Chroma-key, PIP, mosaic and keyframe animations.
Download VLLO now and start creating videos real quick and simple.
Edit on mobile device a decent video with VLLO
+ Video zoom in and out with two fingers right on the screen. You can customize the color of your background or add animation effects. Add a sense of immersion to a still video by using the keyframe animations.
+ You can pin blur or pixel mosaic to have them move as you please
+ Clip edits like trim, split, speed, reverse, rearrangement and adding additional images or videos are all easy to handle.
+ Create a more refined video with the various filters and color correction. Adjust brightness, contrast, hue/saturation and shadows.
+ Apply seamless transitions from dissolve, swipe, and fade to trendy pop art inspired graphic.
+ Add a layer of a video, image or GIF on your video by PIP.
+ Make a high-resolution 4K video.
Royalty-free music and sound effects
+ There are 200+ royalty-free background music with different tones ready for use
+ You may import music stored on your device.
+ Add a professional touch with the audio fade in/out feature
+ You can produce richer sound with 450+ various sound effects
+ Record a voice-over during editing with a single touch!
Stickers, labels and text to add flair to your videos
+ Over than 2,200 categorized trendy stickers and moving texts are updated every season
+ Stickers and texts are in vector format so you won't lose quality when they're expanded
+ You can pin stickers and texts to have them move as you please.
+ You can make your own text style using animation, individual character coloring, shadows, and outline properties editing.
And one more thing!
+ All videos you edit are automatically saved in 'My Project'.
+ Unlimited undo/redo function allows easy restoration/re-application.
+ You can preview the video you are working on in full screen.
+ There is a grid so you can check the ratio within the video more easily.
+ Automatic position setting according to the grid is possible with the magnetic function.
+ No watermark left even if you do not pay.
Download VLLO now and encounter wholly new video editing experience!
If you have any problems or suggestions using our app, please contact us at [email protected] Your feedback is always welcome.
WHAT'S NEW
Non sei sufficientemente intrattenuto e divertito da VLLO – Video Editor & Maker 6.2.2 Apk (Premium) Android App 2022? Quindi forse è giunto il momento di provare a seguire altre app sul web specializzate nella creazione di contenuti un po 'monotoni ma in grado di ottenere look da tutti e diversi. Stiamo parlando di un'app come BubbleUPnP for DLNA/Chromecast 2.8.7 Apk for Android, Mplayer Pro for Android 1.1 Paid, Hide Video Premium 1.2.5 Apk for Android, SubLoader Full 4.8 Apk for Android, Song cutter Pro-Advance 1.5 Apk for Android, .
Scarica VLLO – Video Editor & Maker 6.2.2 Apk (Premium) Android App 2022 Apk for Free per Android Versione completa e VLLO – Video Editor & Maker 6.2.2 Apk (Premium) Android App 2022 Apk MOD disponibili qui e puoi anche scaricarlo.
Se stai cercando di scaricare VLLO – Video Editor & Maker 6.2.2 Apk (Premium) Android App 2022 Apk Full version o MOD allora puoi arrivare qui per il tuo android. Puoi scaricare VLLO – Video Editor & Maker 6.2.2 Apk (Premium) Android App 2022 MOD Apk e anche VLLO – Video Editor & Maker 6.2.2 Apk (Premium) Android App 2022 Apk versione completa da qui. Basta selezionare la versione desiderata di Apk e scaricarla.
Molte volte non abbiamo accesso al Play Store o ci sono alcune app che non sono disponibili nel Play Store, quindi tutte queste app sono disponibili qui. Quindi, se si desidera scaricare qualsiasi tipo di Apk gratuito o MOD, è possibile accedere al nostro sito dove è disponibile quasi tutto Apk gratuito.